Approaches to reality at Tor218 Artlab gallery
8.12. 2022 – 14.1. 2023
It is not without a certain irony that in our over visualized times it is becoming increasingly difficult to focus our gaze on what is real. The works united in the exhibition realitätsnah | close to reality open up, in very different ways, the view of what we consider to be authentic.
The gaze on what we perceive as true, as genuine.
This exhibition is, in part, a follow up/spin off of our presentation at the c.a.r.  art fair.
realitätsnah | close to reality
with works by
Rainer Görß
Markus Kaesler
Julia Murakami
Joachim Seinfeld
Tomax
Visuman
Michael Vorfeld
André Werner
Telemach Wiesinger
Markus Kaesler | between light and shadow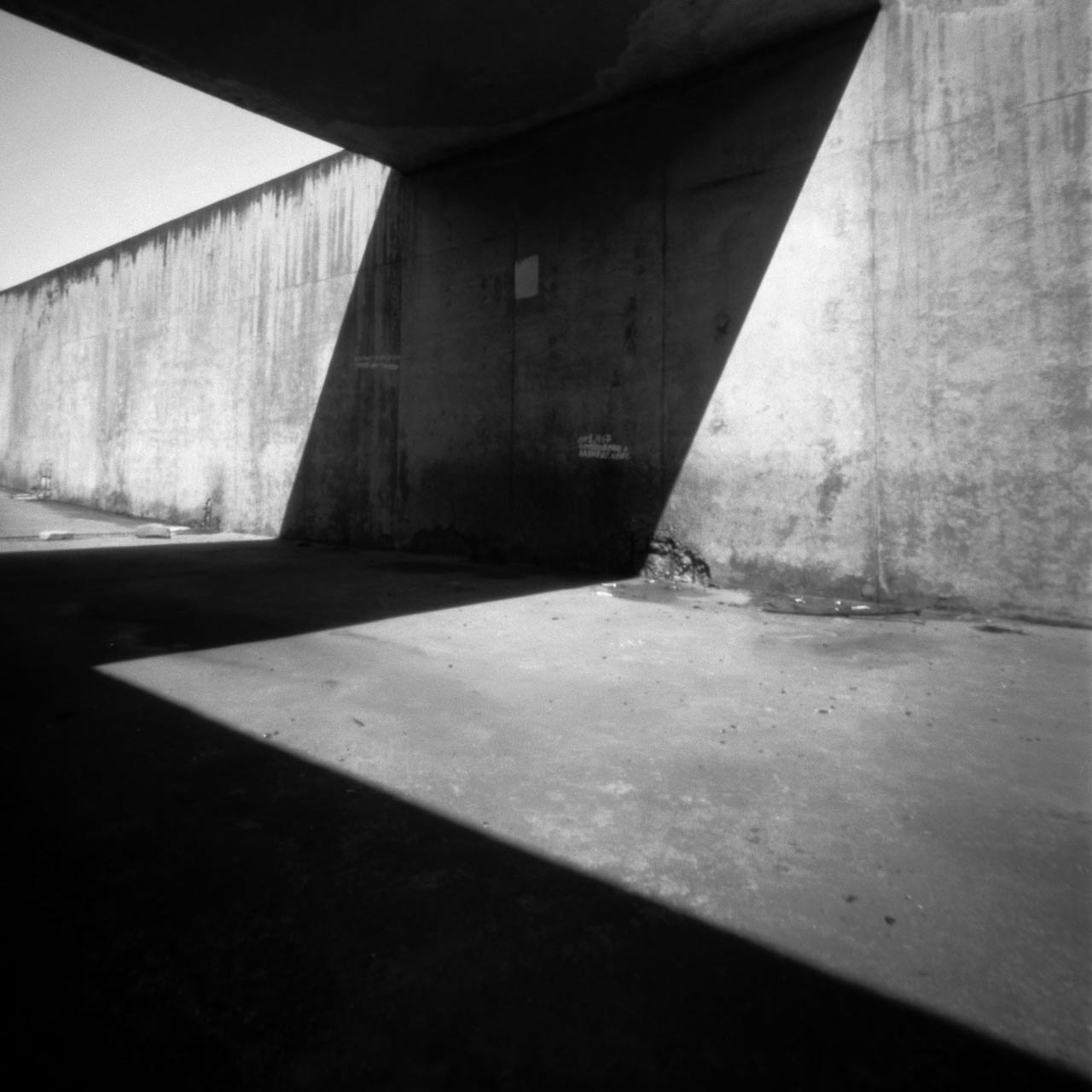 Markus Kaesler's between light and shadow questions, with the help of geographically unassignable photographs, what happens when we can no longer distinguish between home and foreign. One sees only concrete, shadows and monochrome sky. Light penetrating dark spaces. Regardless of the place of origin of the shot. The nature of concrete as a building material, in combination with light, creates spaces, that are free of geographical factors. Images are created that cannot be localized, and and which, through the perceived absence of cultural affiliation, possess the freedom to be viewed neutrally from all sides. In Brasilia as in Havana.
Telemach Wiesinger | traveler with the camera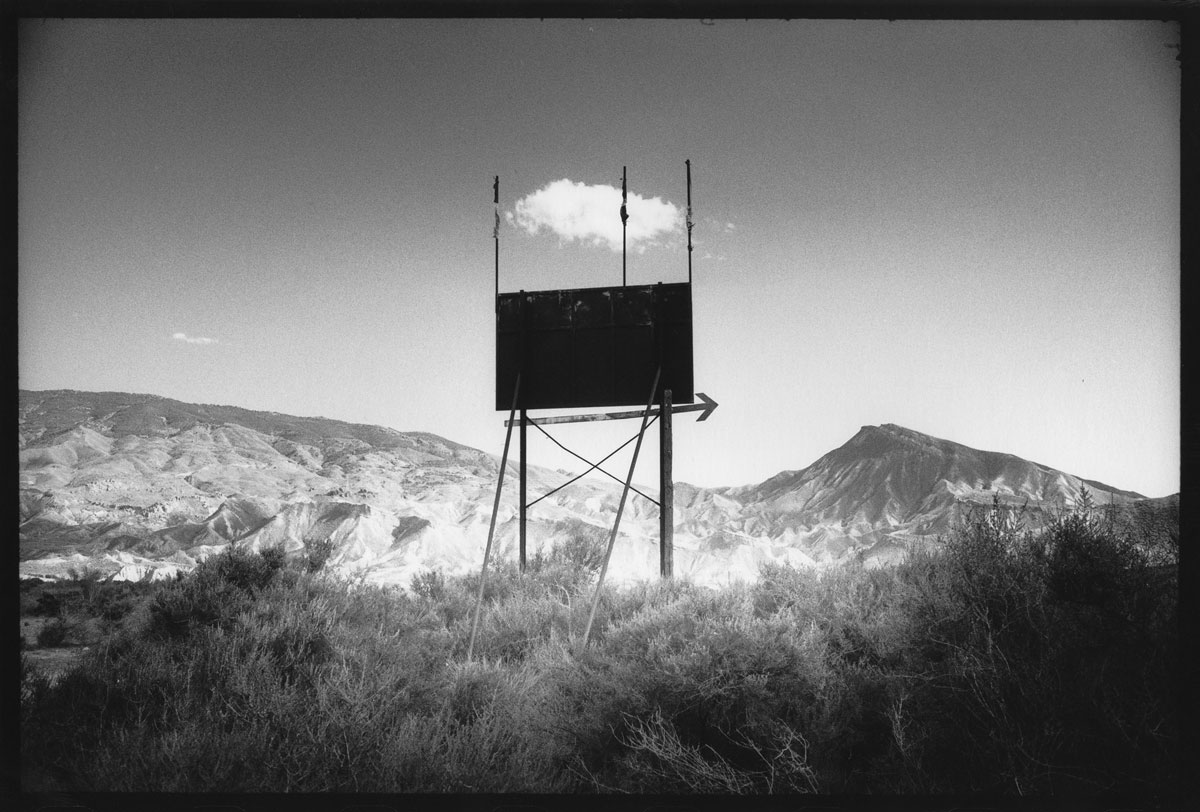 realitätsnah shows a selection of the picture series LOGBUCH: The locations are only approximately localized on the basis of longitude and latitude. Telemach Wiesinger is not interested in depicting a specific place, but rather in a general description of travel perceptions. Telemach Wiesinger's analog photographs follow the thought: "The world is a system of signs".
Joachim Seinfeld | Wenn Deutsche lustig sind.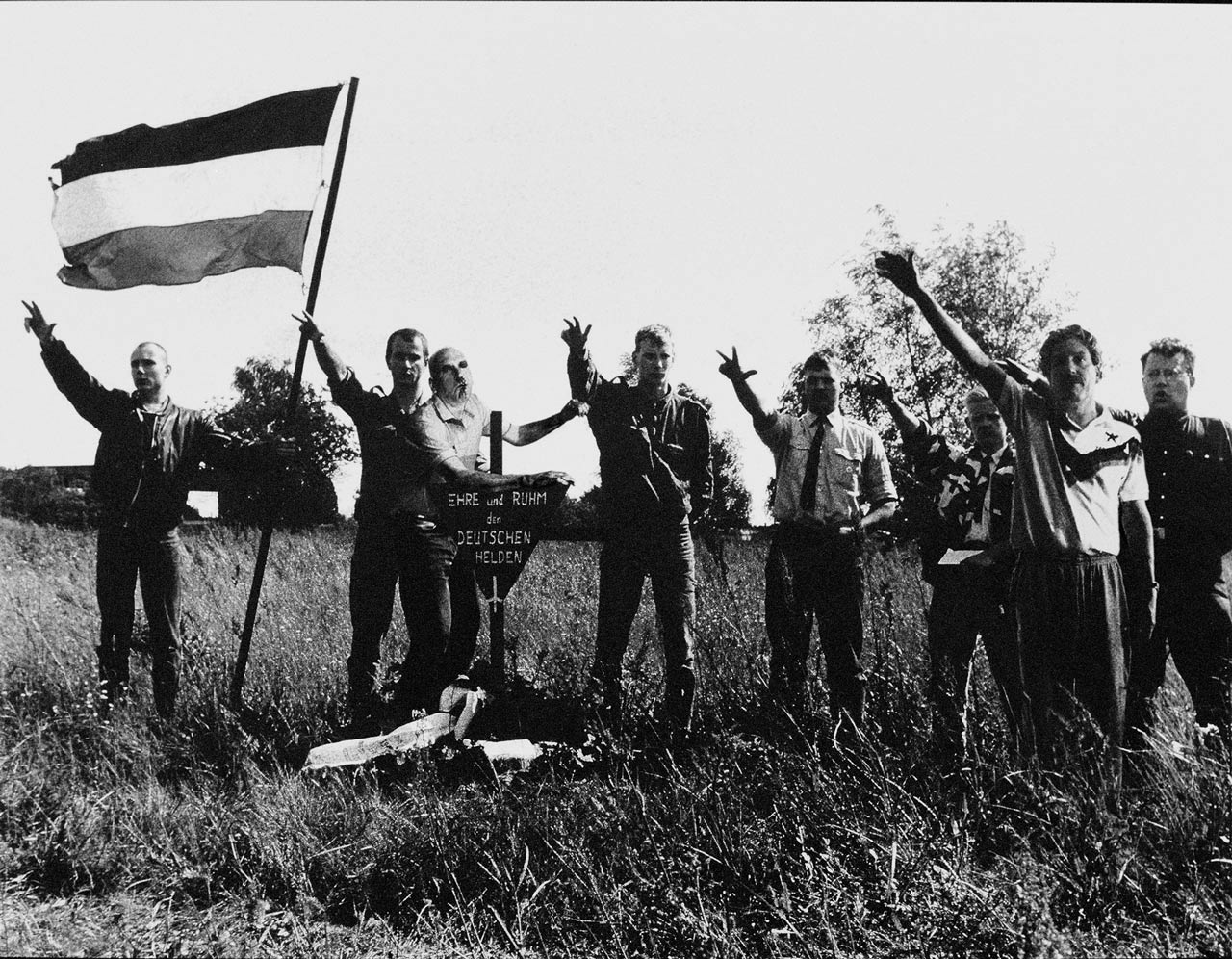 Wenn Deutsche lustig sind (When Germans are funny) – docufiction
Even homegrown things need a breeding ground. In Joachim Seinfeld's  "Wenn Deutsche lustig sind" – Dokufiktion, this is the pictorial memory of the German 20th century.  By altering the images, our view of the supposedly secure visual memories is jolted. The well-worn paths in which our perception moves are abandoned.
Rainer Görß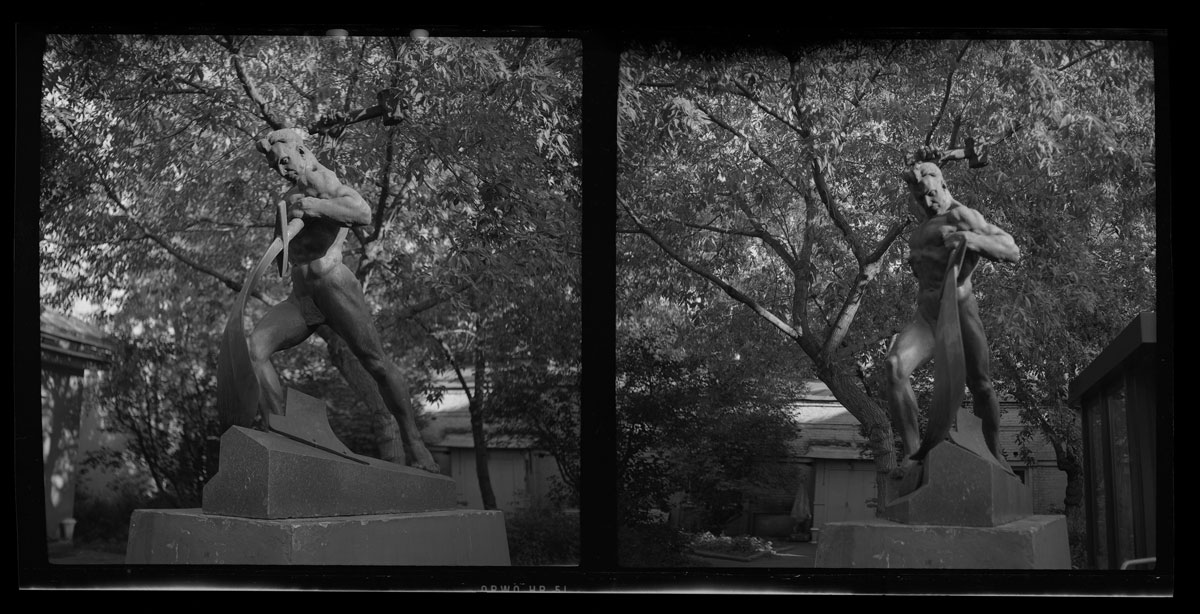 The photo was taken by the artist in Moscow in 1983. It shows a cast of the sculpture, "Swords to Plowshares" which was presented in 1959 as a gift of the Soviet Union to the UN in New York. The sculpture of socialist realism was created by Yevgeny Vuchetich.
Rainer Görß born 1960, works since the 1980s in the dissident scene of East Germany. Studied at the Berlin/Dresden Academy of Art. Multimedia works as artistic research/ concept. KIK (kritische Industriekultur)- critical industrial culture, between ideology recycling and art of sustainability. Art in the public space (e.g. Berlin Jewish memorial Hausvogteiplatz, Stasi museum guidance system "Informant"),Photo video interventions together with Ania Rudolph.
His art works are in museums & private collections including but not limited to Berlinische Galerie, Gal. Neue Meister Albertinum Dresden, Getty Museum LA. Individual & group exhibitions, EU and internationally since 1985. He lives and works in Berlin, Brandenburg and Rügen.
Tomax | Exit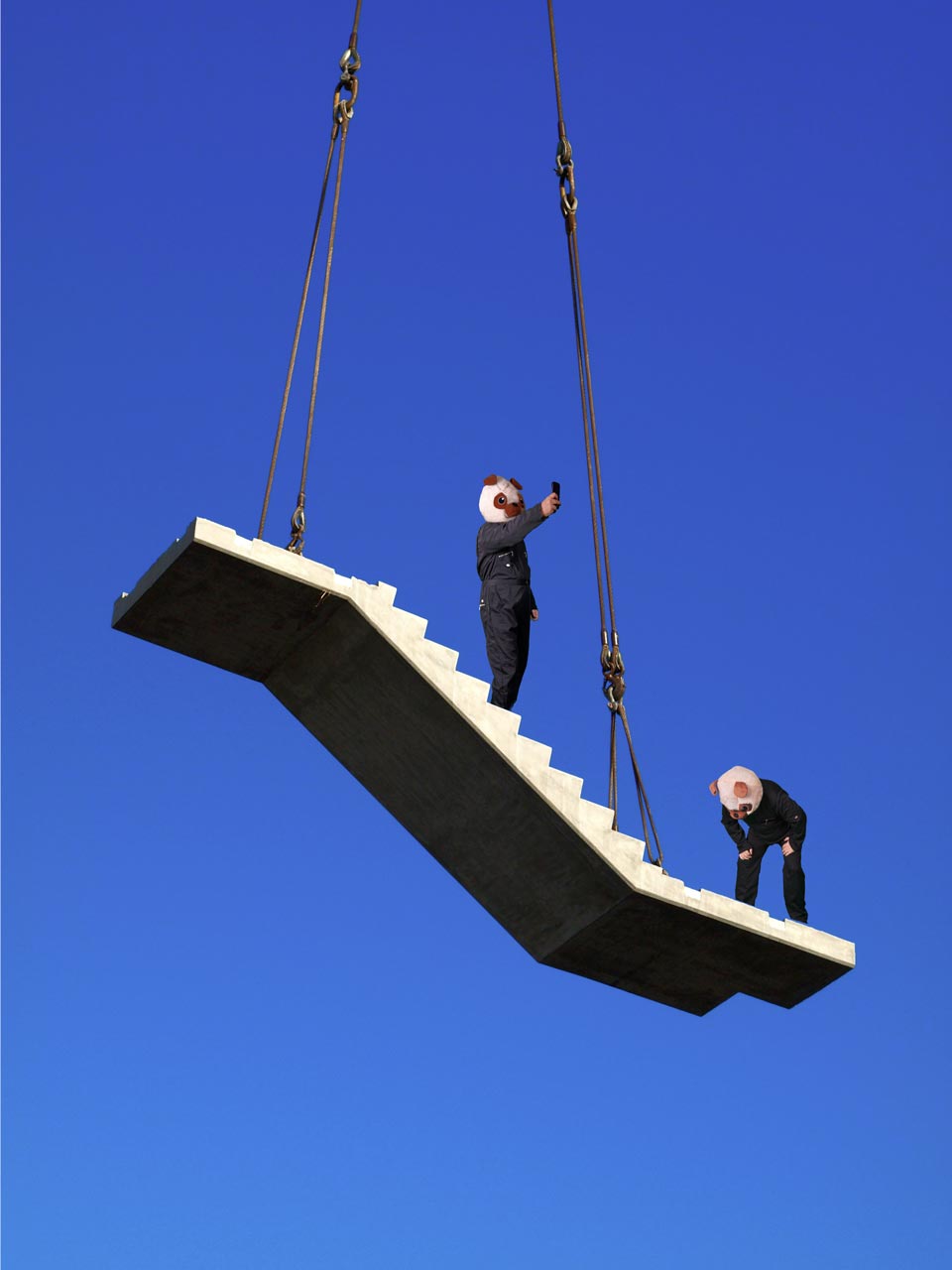 Tomax is the Nom de guerre of an international media artist, best known for her/his signature panda mask.
Visuman | God save the Icons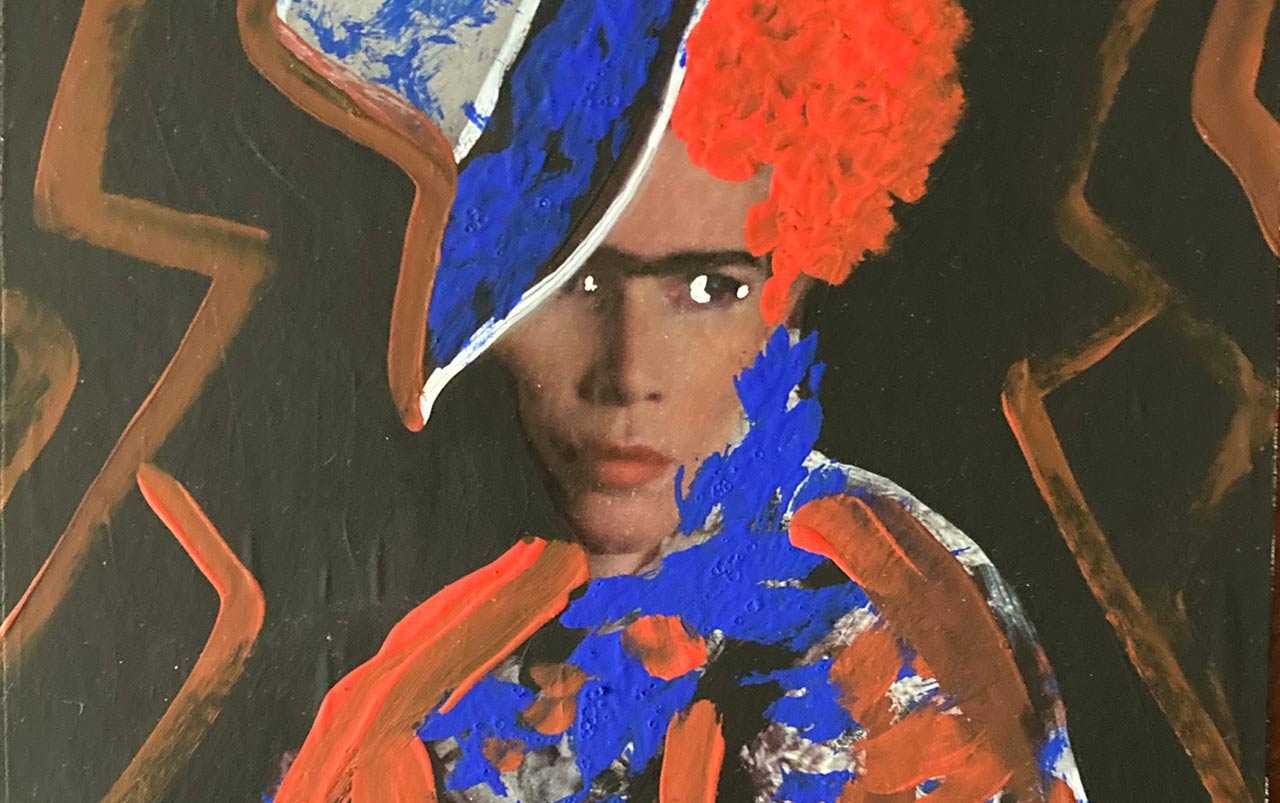 The beauty of the world begins with food. Followed by fashion. Fortunately, there is Vogue magazine.
Five years after his death, it is time to pay homage to my friend, fellow artist and master Jürgen Zumbrunnen. "Fuck the vogue" he called his collages, in which he -as he expressed himself- smeared the remains from the palette on the newspaper sheets.
First my series should be named "Fuck the vogue – reloaded", but I decided to call it in the good old punk style "God save the vogue".
"God save the Icons" is the continuation of this series of works.
Julia Murakami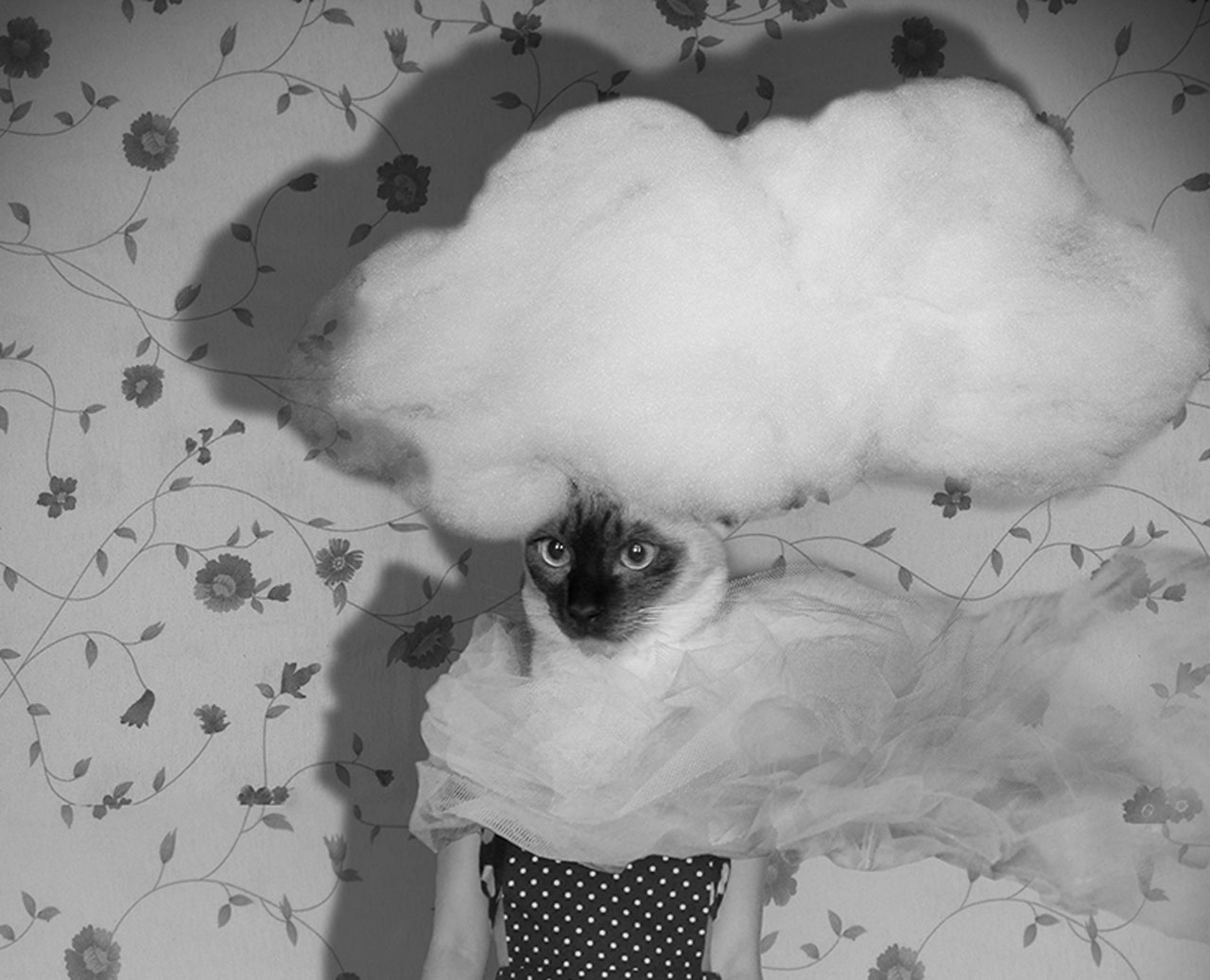 In her photographs she portraits herself as the denizens of this forgotten place – whimsical hybrid creatures with animal heads and human bodies – in an intimate way. Here a reference to the Greek myths, there the search for the bygone: memory, longing, dream, loss. With her characteristic subtlety, Julia Murakami confronts the phantasmagoric with the real world with a charming implicitness and thus creates visual flashbacks which simultaneously evoke alienation and familiarity.
Michael Vorfeld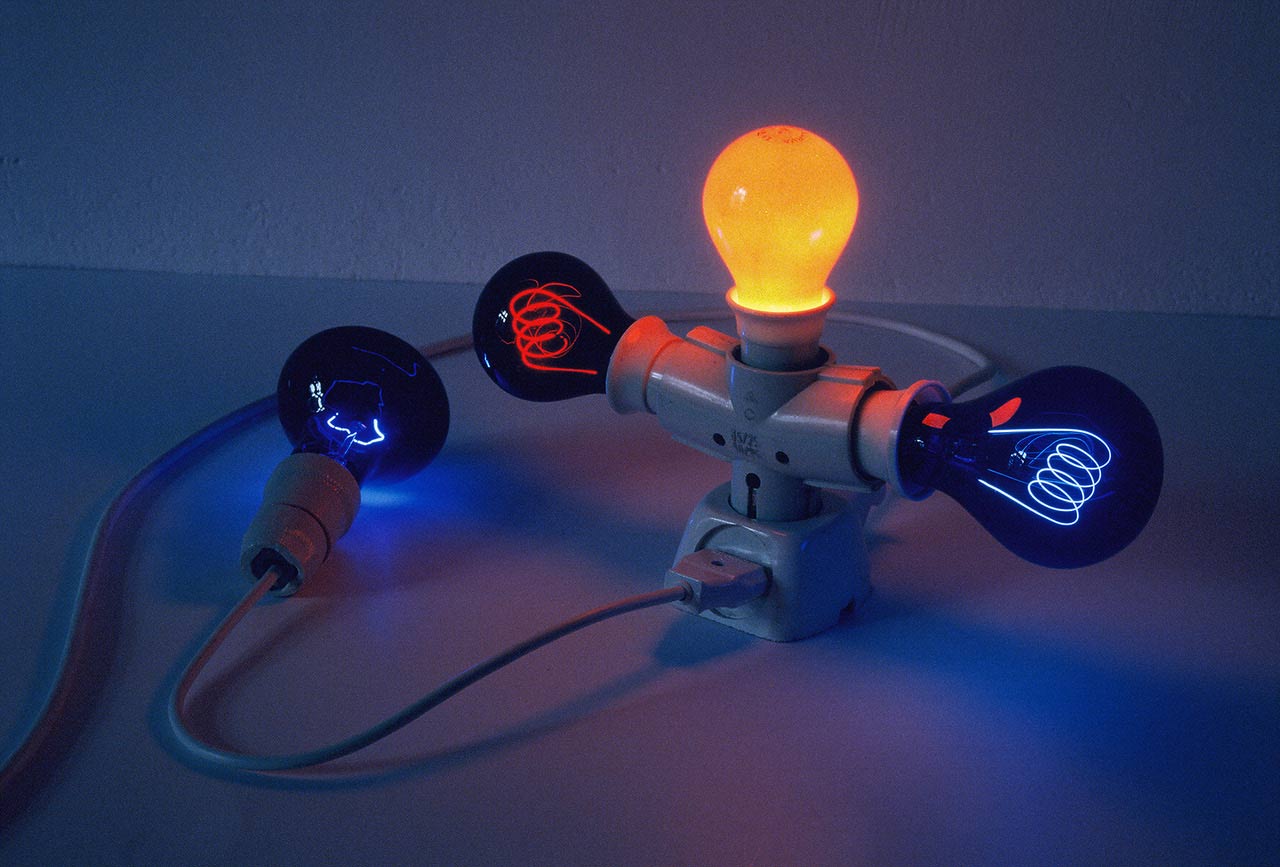 With LIGHT BULB CONNECTIONS Michael Vorfeld shows color photographs of an extensive photographic work of different incandescent lamps and their different electrical connections. All photographs were made analogue by the use of tungsten slide film material.
The incandescent lamps, as well as the electrical connecting elements, were collected by Michael Vorfeld over decades on trips to various countries. The photographs show different lighting objects formed from industrial products of a worldwide lighting technology and present in a playful way a meanwhile almost completely disappeared, electric light and lighting technology.
Michael Vorfeld is a musician and media artist, plays percussion and self-designed string instruments and realizes electroacoustic sound pieces. He works in the field of experimental, improvised music and sound art, realizing performances and installations with sound and light, and working with photography and projection.
André Werner | Her Hair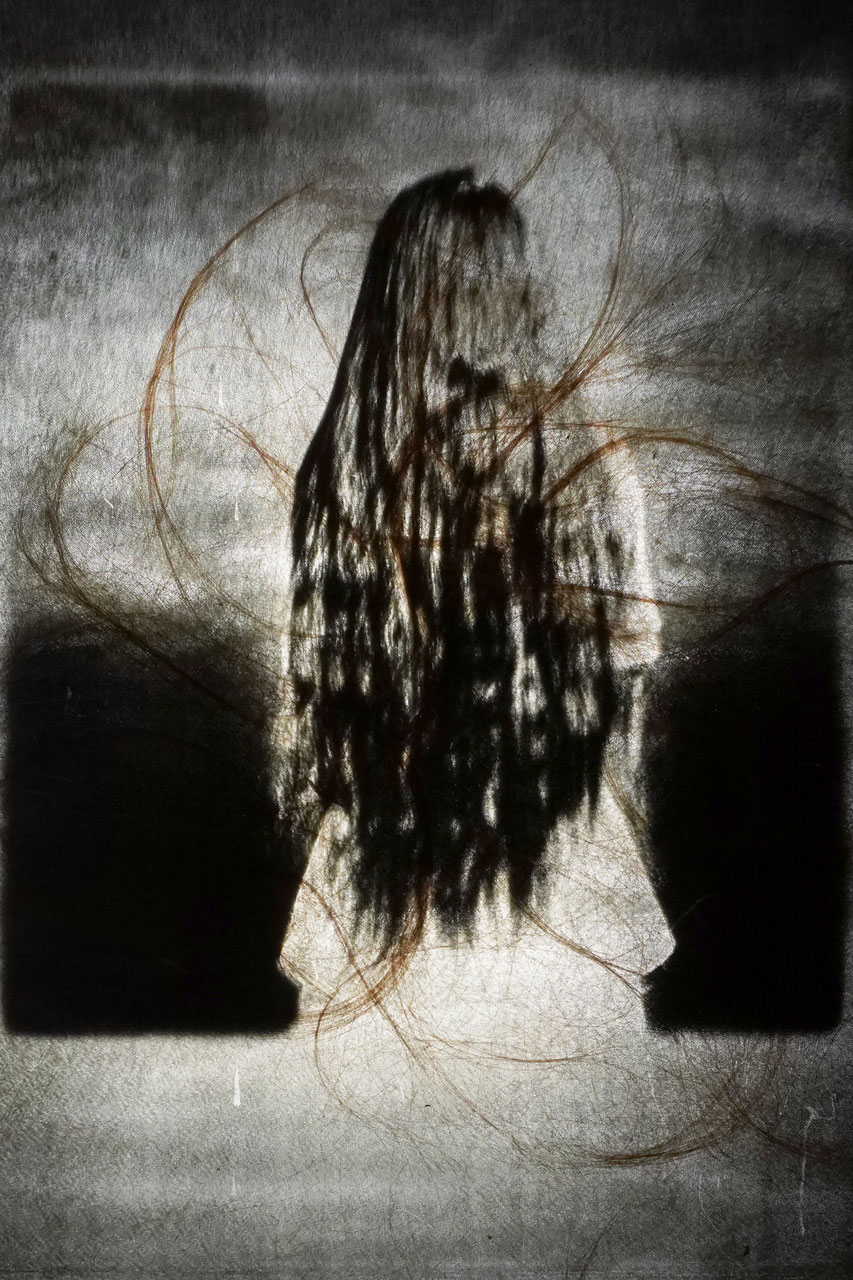 The group of works "Her Hair" uses installation and photography to explore how the female hair can serve as a means of self-assertion, self-empowerment, and as a protection of privacy.
André Werner is a Berlin-based media and video artist. After studying fine arts he moved from paintings to video installations and media art.
realitätsnah | close to reality
atTor218 Artlab gallery
8. Dec. 2022 – 14. Jan. 2023
opening  Thursday, 8. Dec. 2022 7pm
Thurs. – Sat.  4pm – 7pm (and by appointment)
Gallery & Fine Cocktail Bar Tor218 Artlab, Torstraße 218, 10115 Berlin