Directors Lounge at Mitte Media Festival 2019.
"Jonas in the  Jungle" by Peter Sempel.
An essayistic exploration of Jonas Mekas (Dec. 24, 1922 – Jan. 23, 2019), the doyen of American Avant-Garde cinema.  In attendance of filmmaker Peter Sempel.
Making an appearance on Earth, shortly after having left it, will be legendary off-the-waller Jonas Mekas, cruising out of another dimension into two dimensions on the big sceen in Peter Sempel's Jonas in the Jungle, one of three features Sempel felt impelled to make in his attempt to capture the enigmatic creative force in a format that earthlings can observe. Mekas may have departed after 96 years of sharing our earthbound corridors, but his stamp on the world of avant-garde film art is showing no signs of fading. Sempel, not least a worthy name in his right through his work with luminaries Cave und Bargeld, Hollywood-New Yorkers Scorsese and Pacino, stage screamers Hagen and Lemmy, Butoh dancer Kazuo Ohno of Japan and conceptual artist Dieter Meier of Yello (and more), will make the trip to be on hand for further illumination of his illumination.
I do not know why I make films. It's an obsession.

… nothing can distract me from my film–making because for me, as for any film-maker, to film or not to film is not a choice: WE MUST FILM!
About Peter Sempel: 
"Peter Sempel is my good film friend. We did |…| movies together, JONAS IN THE DESERT and JONAS BY THE OCEAN. He has also done movies on Kazuo Ohno, Nina Hagen, Lemme, and Flamenco. He has developed a very unique, his own Sempelian form of a real life movie musical and he is continuing filming non-stop." Jonas Mekas
Born in Hamburg, half-year old emigrated to Australia, grew up in the outback, as a kid with own kangaroo and to school on horseback, no electricity and no tv; returned after 12 years; studied at University Hamburg: literature+physical education, hobby: opera and punkconcerts, wrote for musicmagazines (fanzines, and Spex…), started MUSICFILMS 1981, mainly with (and because) Underground & classical Music, Dance and extraordinary artists, musicians, dancers, poets.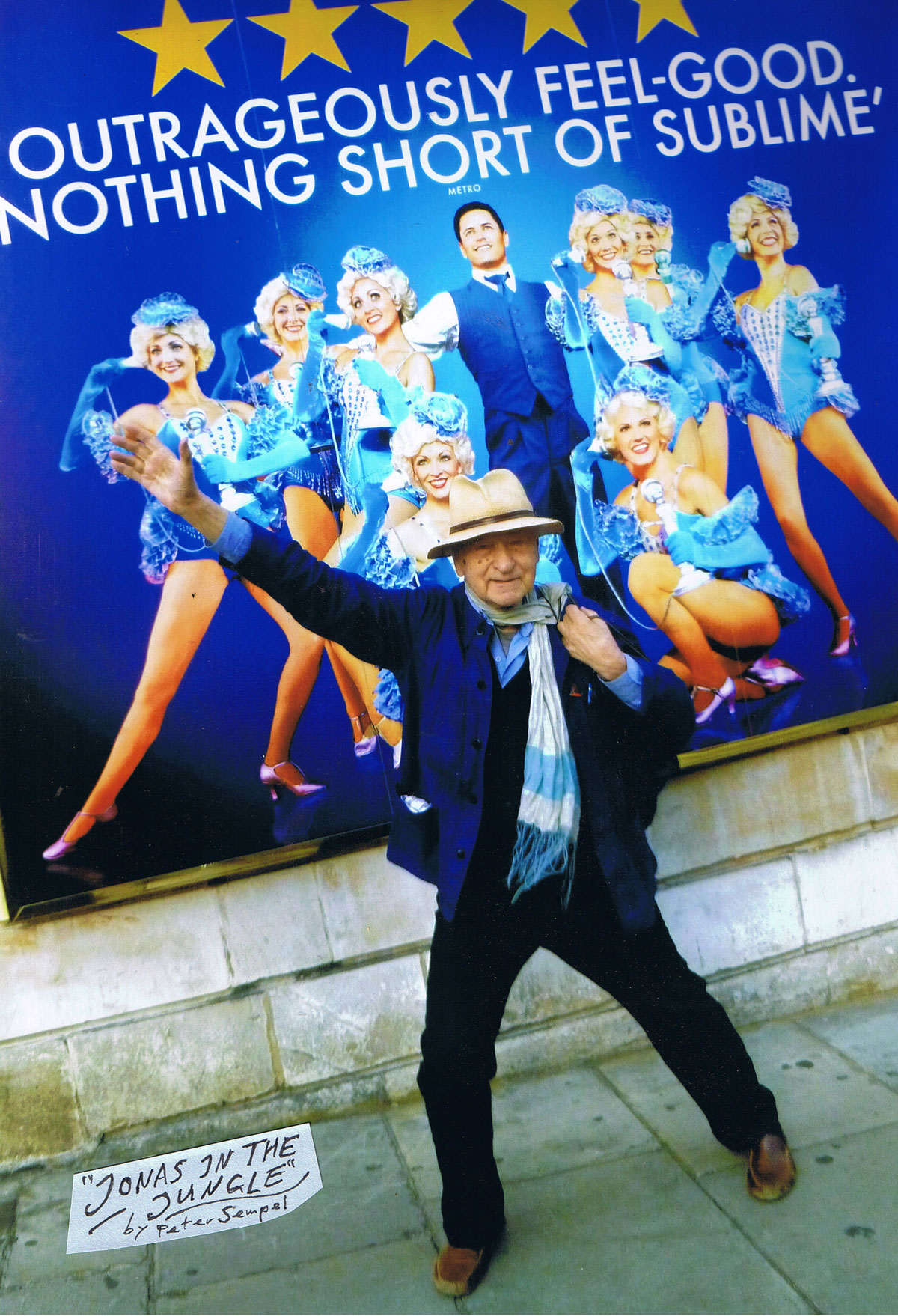 all images: © Peter Sempel
Mitte Media Festival  | Directors Lounge Presents:
Peter Sempel (DE) "Jonas in the  Jungle", 2013, 94 min
In attendance of  Peter Sempel (Hamburg).
Saturday, April 20th, 9 pm | seats are limited!
Location: Z-Bar, Bergstraße 2, 10115 Berlin
Supporting films:
Masha Godovannaya (
RU/AT)
A Few Drunkards At The Mars Bar  0:50  2001
Once Jonas Mekas, Moira Tierney, Julias Ziz, August Varkalis and I were having a drink at the Mars Bar in East Village…
Olivier Dekegel (GB) Portrait Serie – Jonas Mekas, 2010, 1 min 36s
A short film portrait about the legendary filmmaker Jonas Mekas, talking about the Buddha and the meaning of life.
Curated by Julia Murakami and André Werner.