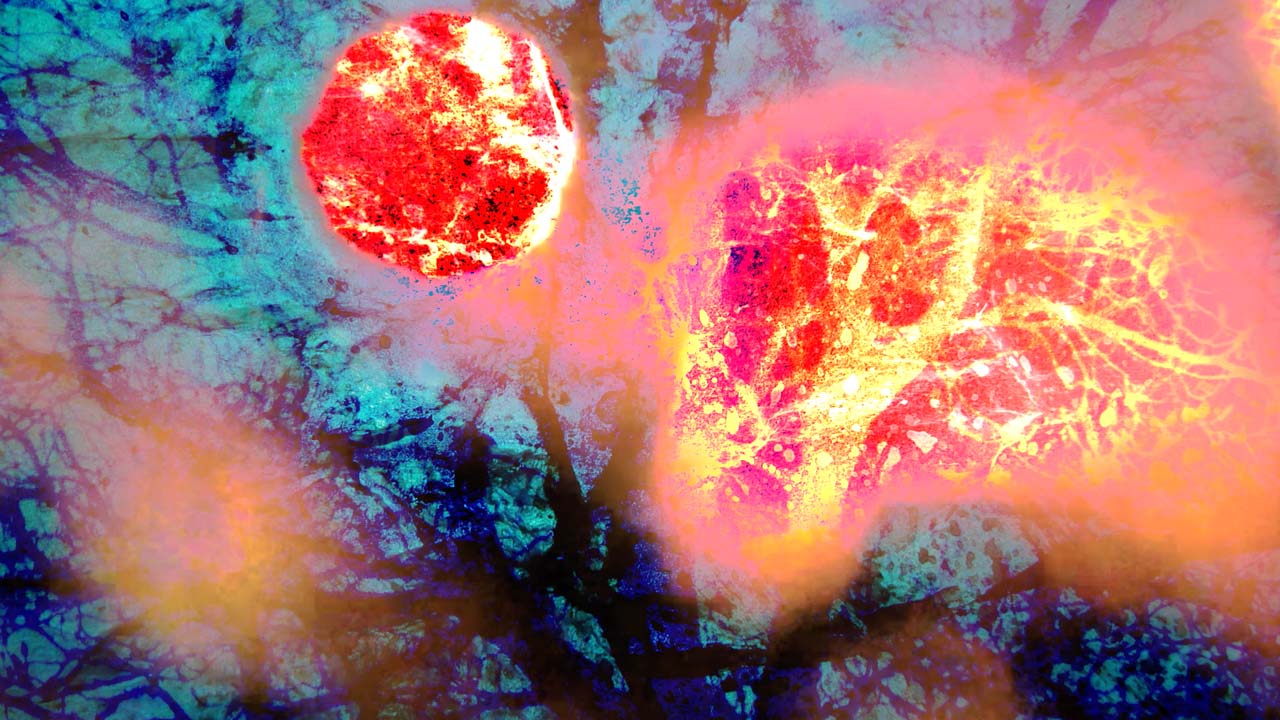 "Underneath it all" and "Memorabilia" by Mélissa Faivre
Mélissa Faivre's work is immersive, hallucinatory or even vertigo-inducing, depending on your reception, or possibly your viewing experience. They are rich in color, movement and associations.The films are based on camera images, and on photographs reproduced frame by frame and layered with video images via compositing and montage creating new imaginations. The source seem to be daily images of travels, green urban areas, and water ("Underneath it all"), plants, sky, water, fire and analogue images that have been manipulated with scratches and chemistry ("Memorabilia"). The montage reaches a level of multi-dispersion that seems to be pure fantasy; at the same time it has a potential to trigger your individual memories and associations. Also, depending of your own viewing experience you may feel a fast accelerated, array of pictures and references, or a slow vibrating and contemplative flow of multilayered textures. It may even be interesting to switch deliberately from one to the other.M. Faivre talks about the four elements, and indeed the images seems to be related to some basic human experience, big or small. The title of the screening series at Gallery Walden thus seems to fit perfectly. The films can still be interpreted in various ways, we may see some fragile, unsure reality but may also discover an optimistic reflection on elemental sources of human experience.
Mélissa Faivre, born 1989 in France, is an experimental video artist based in Berlin.
With this screening we continue our collaboration with Walden Kunstausstellungen. Under the title "Infected Reality", Walden presents on a weekly interval 7 projects of media art from Berlin, Istanbul, Hongkong, Kiel and Wien. Three of which will be selected by Directors Lounge.
Opening Thursday Sept. 3. 7pm,
till Sept. 5, 2020
Fuldastr. 56, 12043 Berlin, Neukölln