/ deutsche Version unten /
Purveyors of hard-edged rock Dim Locator of Prague came to Berlin to perform an electrifying live set in 2013 at [DL9], in a program accompanying the docu-film Autoluminescent. Phil Shoenfelt is the all-in-black frontman of the unit.
Starting tomorrow, music is outlawed, Taliban style. What's your next step?
In a way; it would be an interesting position. Puritans outlawed music in the 17th century. I don't think you can ever stop this. Try your best for whatever twisted, death-related impulse reasons you may have, no matter how much you obsess about killing this part of the human spirit, it will re-emerge. You can execute, behead and put in prison as many musicians as you like, but there will be somebody else to take their place. It's not possible to outlaw music.
Anything you can think of that you never expected to happen that happened?
I never expected to come to Prague and get married, get a mortgage and own a flat. When I was young, this was the worst thing you could plan on doing; the epitome of the bourgeois "selling out". I remember saying once to my mother, "I would rather die in the gutter than end up having a mortgage and being married." But I'm very happy. I've been with my wife for 26 years, married for 20, and we paid off the mortgage seven or eight years ago. What I didn't like was the idea of being in penury, in debt forever to the banks. When I saw the disgusting amount of interest that the banks took, I did my best to pay it off as soon as possible.
Did your mom have a chance to say, "I told you so"?
No, unfortunately, she died in '97. My father died in 2012 and left me and my brother not a huge amount of money, but worth a lot more here [in Prague] than in England. The whole time I was growing up, into heroin and other drugs and tripping around the world, my father, a very practical guy, a civil engineer, was always advising me to take out a private pension scheme and all this kind of mundane, responsible stuff. He said, "You're going to regret it one day; you're a real idiot, the way you're living your life!" I was like, "Blah, blah, blah, blah!" I was into anarchy and punk rock. When he died and left me the money, I thought, OK, I can either buy a Harley-Davidson and have a great time – but I could imagine my father turning in his grave – or use the money for what he believed would be a good usage. He said, "If you ever get any money, put it into property, a house or a flat," and I did that. I'm glad I don't have to worry about getting kicked out by some fucking bastard landlord who is raising the rents like they are in London at the moment. I'm free of that.
You can be anyplace, any time, any situation right now. What do you go for?
15,000 years ago, just before the development of agriculture, when people were still hunter-gatherers.
An animal that doesn't exist that you think should be created?
The hydra-headed, pink-stained giraffe dinosaur.
A colour that describes you best?
Ultramarine.
A reason not to get on your bad side?
I can be psychotic. I have it in me.
A memory of being at DL?
I remember our guitarist losing his bottleneck slide under the stage and spending half the concert crawling around trying to find it.
Where do you see art in ten years?
In the gutter.
A project you never finished?
My life.
Phil Shoenfelt – God Is The Other Side Of The Devil (full album)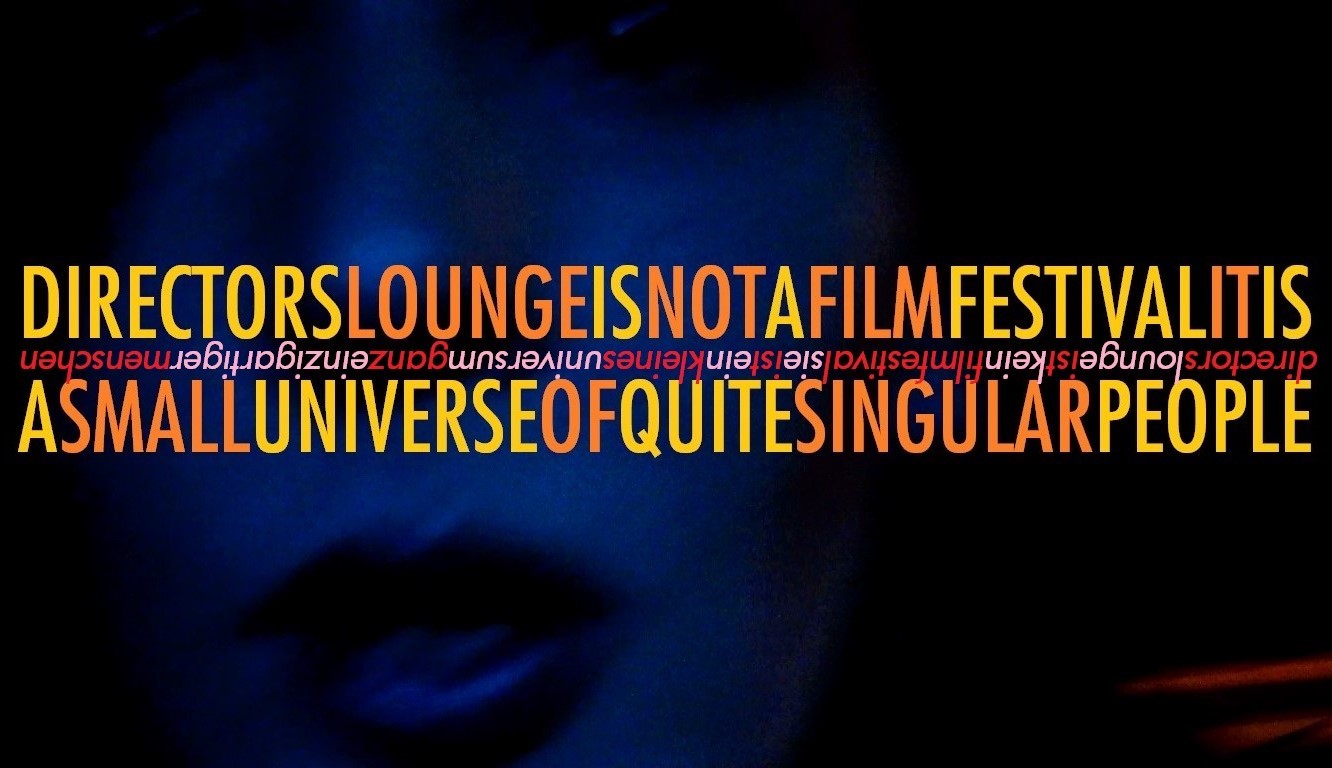 ---
[DL] FEATURILLO #4: PHIL SHOENFELT /GB/
(English version above)
Phil Shoenfelt, schwarz gekleidete Personifizierung von Rock 'n' Roll und Frontmann von Dim Locator, war Gast der [DL9], in 2013. Für unser DL9 special zu Punk-Legende Rowland S. Howard und der New Yorker Punk-Szene (inkl. des Doku-Films Autoluminescent) lieferten Dim Locator aus Prag ein kompromissloses, elektrisierendes Live-Set.
Wenn ab morgen Musik verboten wäre, wie etwa bei den Taliban, was wäre dein nächster Schritt?
Irgendwie wäre das eine interessante Position. Puritaner haben Musik im 17. Jahrhundert verboten. Ich glaube nicht, dass man sowas jemals stoppen kann. Egal aus welchen verdrehten, destruktiven Gründen man  auch  immer davon besessen ist diesen Teil des menschlichen Geistes abzutöten, er wird immer wieder auftauchen. Man kann so viele Musiker hinrichten, enthaupten und ins Gefängnis stecken wie man will, es wird immer jemanden geben, der ihren Platz einnimmt. Es ist nicht möglich, Musik zu verbieten.
Gibt es etwas, das du dir nie hättest vorstellen können, das  dann  doch passiert ist?
Ich hätte nie damit gerechnet, nach Prag zu kommen und zu heiraten, eine Hypothek aufzunehmen, eine Wohnung zu besitzen. Als ich jung war, war dies das Schlimmste, was man sich vornehmen konnte; der Inbegriff des "bürgerlichen Ausverkaufs". Ich erinnere mich daran, wie ich meiner Mutter einmal sagte, "Ich würde lieber in der Gosse sterben, als eine Hypothek aufzunehmen und verheiratet zu sein." Aber ich bin sehr zufrieden. Ich bin schon 26 Jahre mit meiner Frau zusammen, seit 20 verheiratet, und wir haben die Hypothek vor sieben oder acht Jahren abbezahlt. Was mir nicht gefallen hat, war die Vorstellung, in Armut zu leben, für immer in der Schuld der Banken zu stehen. Als ich die widerliche Höhe der Zinsen sah, die die Banken nahmen, habe ich mein Bestes getan, sie so schnell wie möglich abzuzahlen.
Hat deine Mutter eine Chance gehabt, "Ich hab's dir gesagt" zu sagen?
Nein, leider verstarb sie 97. Mein Vater starb im Jahr 2012 und hinterließ mir und meinem Bruder zwar keine riesige Menge Geld, aber dafür war es  hier [in Prag] viel mehr wert  als in England. Die ganze Zeit, in der ich aufwuchs, Heroin und andere Drogen nahm und rund um die Welt reiste, riet mir mein Vater, ein sehr praktischer Mann, Bauingenieur, immer wieder,  eine private Altersversorgung anzuschaffen und lauter solche banalen, verantwortungsvollen Sachen. Er sagte: "Du wirst es eines Tages bereuen. Du bist ein echter Idiot, so wie du dein Leben führst!" Ich meinte so, "Blablablabla!" Anarchie und Punkrock war mein Ding. Als er starb und mir das Geld hinterließ, dachte ich, OK, ich kann entweder eine Harley-Davidson kaufen und eine tolle Zeit haben – aber ich konnte mir vorstellen, wie mein Vater sich im Grabe umdrehen würde – oder das Geld für das verwenden, was er für vernünftig hielt. Er sagte: "Solltest du jemals zu Geld kommen, steck es in Immobilien, ein Haus oder eine Wohnung," und das habe ich gemacht. Ich bin froh, dass ich mir keine Sorgen darüber machen muss, von irgendeinem scheiß Drecks-Vermieter rausgeschmissen zu werden, weil er die Miete erhöht, so wie sie es im Moment in London machen. Davon bin ich befreit.
Du kannst jetzt an jedem Ort, in jeder Zeit und Situation sein.  Für was entscheidest du dich?
Kurz vor der Entstehung der Landwirtschaft, als Menschen noch Jäger und Sammler waren, vor 15.000 Jahren.
Welches Tier, das es nicht gibt, denkst du, sollte erschaffen werden?
Ein hydraköpfiger, rosarot befleckter Giraffendinosaurier.
Eine Farbe, die dich am besten beschreibt?
Ultramarin.
Ein Grund, warum man sich bei dir nicht unbeliebt machen sollte?
Ich kann psychotisch sein. Das habe ich in mir.
Eine Erinnerung an DL?
Ich erinnere mich daran, wie unser Gitarrist seinen Bottleneck Slide unter der Bühne verlor und wie er die Hälfte des Konzerts damit verbrachte, herumzukriechen und danach zu suchen.
Wo ist die Kunst in zehn Jahren?
In der Gosse.
Ein Projekt, das du nicht vollendet hast?
Mein Leben.
Interview: Kenton Turk / Foto: DL