Nonconformity by Igor Parfenov
Deeply Disturbing and Hauntingly Beautiful.
The multilayered, feature-length (2h 04) epos is based on the works by Leо Tolstoy and A. Chekhov, yet, the action is shifted to our reality.
The spotlight of the story is a withdrawn existence of mountain village inhabitants. Fyodor Lykov is a butcher, a man with the past. But he has neither present nor future. Having lost his father at a young age, and for the survival of his family, Fyodor had to go to work at the slaughterhouse. In the same village there is a mental hospital. Its head administration is a black market and organ dealers. Among the patients there is a granddaughter of a war veteran, who is deprived of his house in exchange for his granddaughter's freedom. His belongings are ruined. The old man is starving… To take the donkey to the slaughterhouse is the last chance to survive. By chance the crippled girl meets the butcher. But she knows that she is going to die. The butcher feels his coming death as well. They are scared. It is hard for them. They both have stories to tell and they will share their secrets with each other.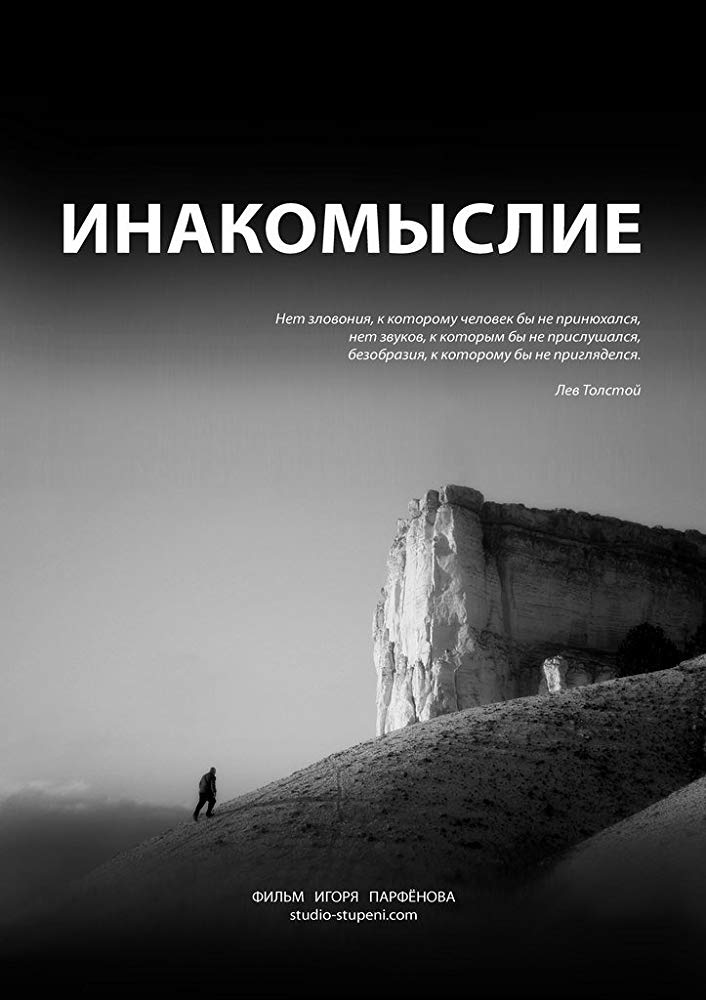 Five years after the world premiere of Nonconformity by Igor Parfenov at DLX, the 10th Berlin International Directors Lounge, we brought back the impressive feature film to the silver screen on our annual DL at the BAIZ special.
Igor Parfenov UA Nonconformity 2013
Cast: Vladimir Maliar, Ellen Sliusarchi, Igor Parfenov, Alexsandr Denisenko and others.
TRT 2h 4min