PLEASE HELP FUND KERRY'S CANCER TREATMENT
If you can, please support our longtime fellow and contributor Kerry Baldry. Kerry is a visual artist fighting cancer, here you can fund for the medical treatment she desperately needs to prolong her life. Sharing this campaign also helps. Thank you!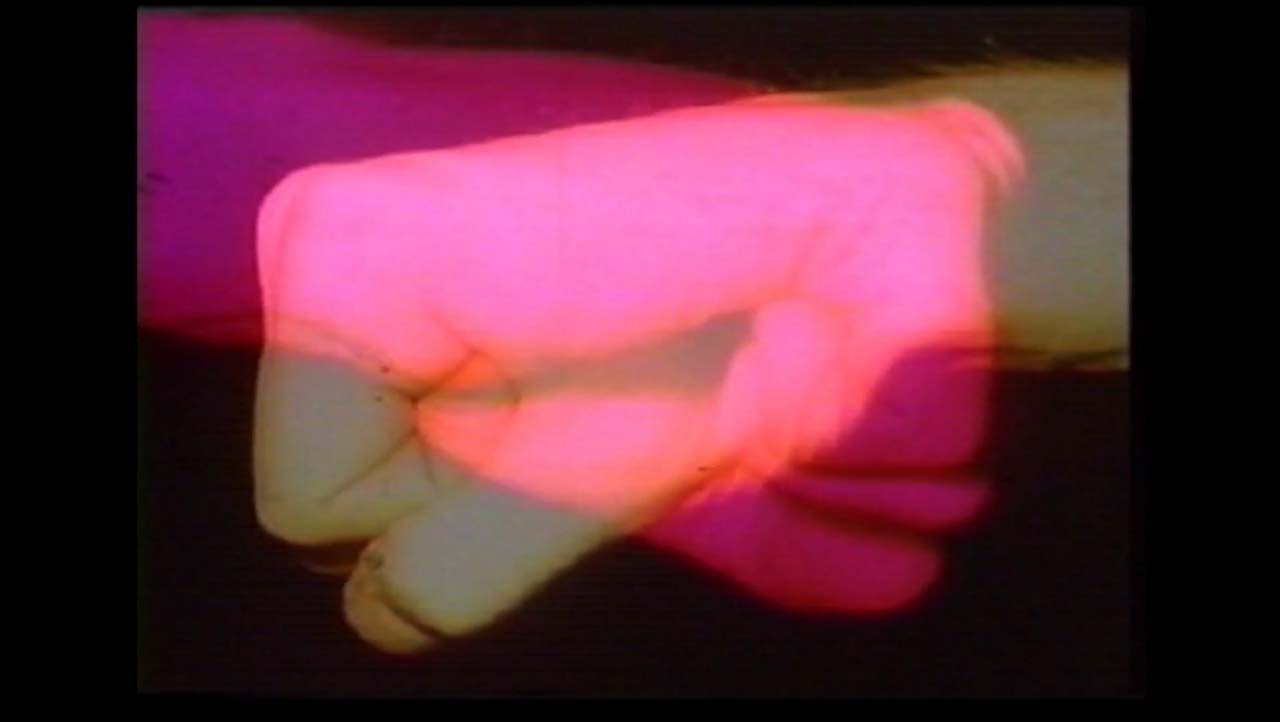 KERRY'S STORY
Kerry was first diagnosed with Ocular Melanoma a type of eye cancer in 2016. It is an extremely rare cancer that affects just six in one million people. She underwent a number of operations and treatments to remove a large tumour from the back of her right eye. The wonderful medical staff at the Royal Liverpool Hospital removed the tumour and saved her sight. Following the treatment she has had regular MRI scans and blood tests every six months.
Kerry has remained very positive and although her vision is now impaired she continues to work in her studio in Snowdonia, North Wales. Painting, making short films and curating screenings of artists moving image programmes at art galleries and festivals around the world.
During the recent COVID -19 lockdown we were devastated to hear that following four years of remission the cancer had returned and spread (metastasised) to Kerry's liver. In early October 2020 Kerry's oncologist told her that without treatment she has a year to live.
A potentially life saving NHS clinical trial in chemosaturation of the liver (Delcath) was no longer available. NHS clinical trials for this type of cancer treatment have been cancelled due to the COVID-19 pandemic.
The oncologist said that the only way to prolong Kerry's life was the chemosaturation therapy (aka Delcath) which is only available privately in the UK. The treatment requires an intensive care bed. Chemosaturation of the liver has shown success in prolonging the lives of patients with metastatic ocular uveal melanoma reducing and stopping tumours in over 60 per cent of cases.
THE COSTS
This private treatment costs £40,000 per session and Kerry could need up to six sessions. She needs to raise £240,000 for treatments and so far has raised some of the money from savings and contributions from family members.
Sadly we dont have the financial resources to fund it all ourselves and really need a further £160,000 to fund a proportion of the overall cost of the treatments.
HOW YOU CAN HELP
We realise that due to the COVID-19 pandemic this is a very challenging time to fundraise as people are facing financial hardship. But we would be very grateful for any donations no matter how big or small and any fund raising efforts on Kerry's behalf. Please feel free to share this Gofundme page with anybody you think might be able to support it.
Here you can support the campaign:

https://www.gofundme.com/f/funding-kerrys-cancer-treatment
FUNDRAISERS DONATIONS
This fundraiser has been set up by Mark Williams for his wife Kerry Williams (professionally known as Kerry Baldry )
Every donation will go to Kerry to pay for her chemosaturation of the liver cancer treatment, each treatment session costs £40.000 .
Kerry may need up to six treatment sessions. The chemosaturation of the Liver (Delcath) therapy treatment is being carried out at Spire Southampton Hospital. Kerry has her first session of treatment at the hospital at the end of November 2020. Every penny of your donations will be spent on this medical treatment which we really hope will prolong her life
Thank you Mark and Kerry