• Frei fri 13 02
•18 h • 6 pmspecial curated by Edmund Piper

Survival

Edmund Piper introduces the Survival Project, a project dedicated to unbiased, non-commercial reporting and investigation into solutions for protecting our most important natural resources: the rainforests and the ocean. A project now continued by Berlin based artist duo Gebr Kopac (Andreas Kopac and Christoph Kopac)

Henry Woller

A complementary presentation features two new video works by Henry Woller



Henry Woller Weltpremiere 14.53 min
Impressionen vom Bahnhof Zoo.. anlässlich der Premiere des Madonna-Spielfilms 'Filth and Wisdom' während der letztjährigen Berlinale

Henry Woller Bentley Continental 8 min
Vorweihnachtliche Impressionen aus dem Automobilforum in der Friedrichstraße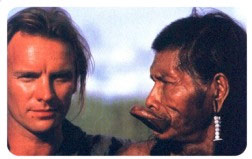 Ergänzend zum Beitrag der Gebr. Kopac werden 2 aktuelle Videoarbeiten von Henry Woller gezeigt, die sich durch eine nüchterne Betrachtung des Großstädters in empathischer Begegnung mit seinen Fetischen in verschiedensten Ercheinungen auszeichnen.

• 19 h30 • 7:30 pm Jean- Gabriel Périot

Jean-Gabriel Périot FR Entre Chiens Et Loups 30 min 2008
screened in German premiere, thurs 5th







• 20 h • 8 pm In Focus

Valérie Pavia presented by Rote Loge

Valerie Pavia, the most Russian of French
video artists, has for several years now occupied a special place in the world
of video art. In a daily dream state, and in order to better accomodate the
leftovers of our civilzation, she collects first hand accounts by letting her
lense float over events. In search of life's fly-by-night urges that throb
within beings, Valerie Pavia is not a moralist: evaporated at a protective
distance, but loaded with a learned dosage of naivity and malice, she ascertains with impunity. She aims just right.
In attendance of Valerie Pavia

Scetches :
- Pigalle 1 minute
- Berlin 2 minutes
- Rouja et le petit Boyan 3 minutes

Portraits :
- La vie heureuse 3 minutes
- Enceinte 3 minutes
- il était 5 minutes
- Bouvier Stéphane 8 minutes 8 minutes

Carnets de voyage
- Le Rêve de l'Ours 30 minutes
- Est-Ouest 20 minutes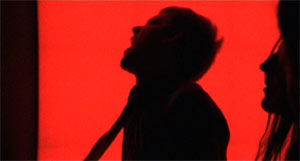 Jean-Gabriel Périot FR Entre Chiens Et Loups 30 min 2008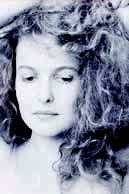 Valérie Pavia ist die russischste aller franzosischen Videasten und nimmt seit Jahren einen besonderenPlatz in der Landschaft der Videokunst ein. Gehuellt in einen alltaeglichen Tagtraum, der es ihr erlaubt, sich leichter mit den Ueberresten unserer Zivilisation zu versoehnen, sammelt sie das Unmittelbare und laesst ihr Objektiv in diesem Ereignis baden. Bei ihrer Suche nach den anstoessigen Impulsen des Lebens, die sich im Grunde eines jeden Wesens regen, wird Valérie Pavia jedoch nie moralisch : Im Schutze einer fluechtigen Distanziertheit, die zugleich voll von Naivitaet und Uebermut ist, macht sie ungestraft ihre Beobachtungen und trifft dabei ins Schwarze.
• 22 h • 10 pm Erzaehlerisches curated by Directors Lounge

Narratives

Arthur Patching GB The Resurrectionists 3 mn 7 s 2005
Jorge M. Rodrigo ES Telemaco 4 min 2008
Roman Rubert ES Golgota 27 min 2008
Clea T. Waite US Cranberry Sauce 10 min 58 s 2003
Ines Enciso ES Mofetas/Skunks 10 min 2008
Luis Fernandez Reneo ES Una Vida Mejor 13 min 2008
Mario San Emeterio ES En El Apartemeto In The Apartment 12 min
Roberto Santaguida CA Miraslava 7 min 25s 2007
Lucas Figueroa ES Because there are things you never forget 13 min 2008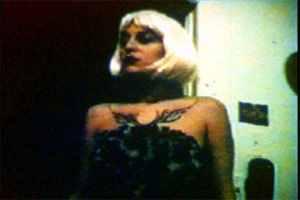 Roberto Santaguida CA Miraslava
About two minutes in, the film shifted to a more autobiographical, humorously self conscious story about the limits of good taste in filmmaking. Santaguida apologizes for his poor choices but he makes them confidently and poetically. The narrative is absurdly overwritten, referring to dawn as a 'viscious scorching rampage on urban life.' Or lunch as the time when 'dying people seek nourishment to save their lives.' The narrator muses about the 'perfume of General Tsao's chicken' and the film takes on a tongue-in-cheek mundanity that reminded me at times of Warhol's biography, The Philosophy of Andy Warhol. Sabrina Small

• 24 h • 12 pmlive music The Hint

The Hint is taking an improvisational approach to soundtracking
Dziga Vertovs: Chelovek s kino-apparatom




Chelovek s kino-apparatom (1929) by Dziga Vertov



• Im Anschluss

Dance Lounge


The HINT
stØrfan sender, normisson + da-crap
berlin based aliens bring the sound of their planet to our earthling ears- like a wooden Swedish house in a down town Hong Kong noodle bar their music is both melodic, warm, comforting and completely unexpected .
Juxteposing industrial strength feedback CHAOS with looping story
telling riffs and the haunting rhytmic exertions of da-crap. This really
is brain food for the psychotropically developed. (A.G.)
Tonight hint is taking an improvisational approach to soundtracking
Dziga Vertovs: Chelovek s kino-apparatom (1929) (The Man With The MovieCamera)
This playful film is at once a documentary of a day in the life of the Soviet Union, a documentary of the filming of said documentary, and a depiction of an audience watching the film. Even the editing of the film is documented. We often see the cameraman who is purportedly making the film, but we rarely, if ever, see any of the footage he seems to be in the act of shooting!
George S. Davis