• 20 h • 8 pmDouble Mix shorts from Australia and the open call


After Cinema / Deconstructing

After Cinema by Shaun Wilson

Chris Henscke AU Autumn Falls 1 min 47 s 2007
Shaun Wilson AU Uber Nocturnus Act 2 12 min 22 s 2008
Donna Kenrigan AU Night House 1 min 2009
Shaun Wilson AU Uber Nocturnus Act 3 6 min 15 s 2008
Tammy Honey AU i-JUDITH 1 min 24 s 2008
Shaun Wilson AU Uber Nocturnus Act 4 8 min 6 s 2008
David McDowell AU light's house 5 min 51 s 2008


Deconstructing compiled by Directors Lounge

Keith Sanborn US Benjamin 3 min 36 s
Clea T. Waite US Nothing Broke But The Heart 7 min 09 s 1994
Karen Landey US Quantum Dreaming 5 min 25 s 2008
Jefrey Martin US Shave 2 min 21 s 2008
Deon Kay FR tactile translation 6 min 5 s 2007
Elle Burchill US Mother Daughter 10 min 2008
Clea T. Waite US Red In Venice 3 min 58 s 2003
Keith Sanborn US Force Of Beauty 3 min 25 s 2008
Ellen Lake Call and Response 5 min 36 s
Keith Sanborn US Mirror 6 min 1 s 1999
Keith Sanborn US Semi-private Sub-Hegelian Panty Phantasy 3 min 24 s 2001




Tammy Honey AU i-JUDITH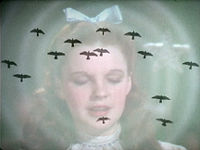 Keith Sanborn US Mirror
• Afterwards • Im Anschluss

The Symphony of Vengeance

Jae Joon Cho KR The Symphony of Vengeance 30 min 2008


•11 pm • 23h Urban Research Detroit Special curated by Klaus W. Eisenlohr

Brent Coughenour in person


Brent Coughenour US I Pity the Fool 1h 23 min 2007

In attendance of Brent Coughenour

• Afterwards • Im Anschluss

live The RotTT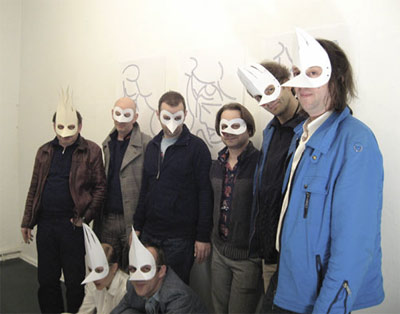 Brent Coughenour US I Pity the Fool
"In 2005, in an effort to improve its image for the nationwide attention brought to the city by the hosting of the American sporting event, the 2006 Super Bowl, the city of Detroit began demolishing long-vacant buildings, hastening the natural slow decay caused by decades of industrial collapse. As the city dismantles itself, clues to its past resurface. Collections of scraps sifted from rubble‹an archeology of unanswered questions‹combine to tell a surrogate narrative filled with missing pieces and forgotten motives, old letters, photographs, and home movies. Fractured moments occurring on one summer day, maybe two, echo events from thirty years earlier. The day is sunny, but it is humid, and clouds are gathering. It is going to rain."
I pity the Fool is at the same time a poetic film and an essay questioning why for most city administrations urban development seems only to be possible in brutal change erasing everything existing and memorable or, not at all.