staff picks screenings installations full list home

recent entries
Change Your Life by Marc Schmitz

C.Y.L. (change Your Life) public screening Ulaanbattar Mongolia 2006
Change Your Live was produced in Berlin/Ulaanbaatar, spring 2006, and screened public in Ulaanbaatar Aug 06. Change Your Life is an ongoing international project, examining the representation of speech and issues of hope.
.
Fotografi Senza Frontiere
I was sitting in a basement in Rome about a month ago, waiting for some prints when quite unexpectedly Giorgio Palmera walked in and said hello. Well, a world came to light... N.E.M. takes a closer look at the project Fotografi Senza Frontiere
Shorts on public Video Billboards during the European Football Championship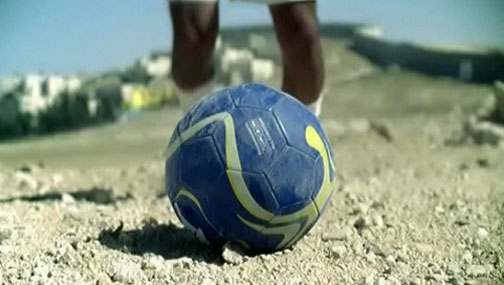 • Eytan Heller IL World Cup 2018 48s, DV, 2008 please, visit www.goal2018.org
• Wishing you all a wonderful, joyous and cinelicious 2008
(click for our humble New Year´s message)

Screened during memory in motion, Munich, September 2007
• Paul Notzold US TXTual Healing,2 min 30 sec,
a short documentary of his interactive cellphone based installation,
Munich, September 6th, 2007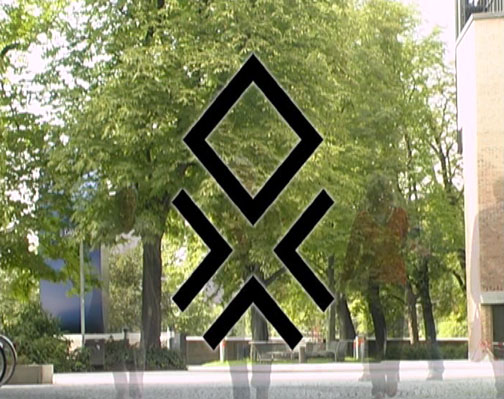 • Klaus W. Eisenlohr, Kemmy DE FWAB (Frueher war alles besser) Gasteig,
6 min 42 sec
FWAB (Frueher war alles besser/ Everything was better in the good old days) is a series of shorts that where shot and screened on location during memory in motion, Munich, September 2007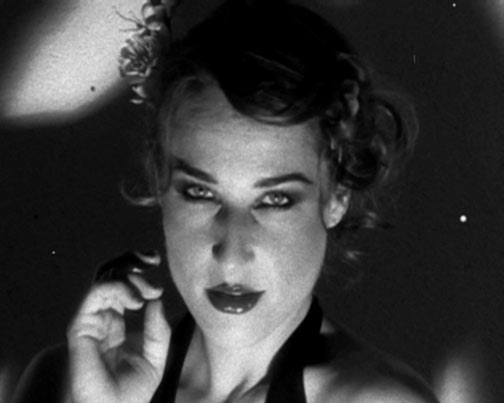 • André Werner DE The Eyes Of Mankind, 14 min 39 sec, DV, 2007
The Eyes Of Mankind, shown in world premiere at the 4th of September, is a true Directors Lounge production. From the production management to light and makeup,
nearby all credits go to members of the gang. Starring Marbo Becker, Daniel Schubert and a bedazzling N.E.M. as the female lead.
Screened at Directors Lounge 2007
Antonello Faretta IT Just Say No To Family Values 4 min 37s, DV, 2005
Poem: Just Say No To Family Values John Giorno
An elderly local woman of a village in Southern Italy endures defenceless and almost guilty, the new values dictated by the poet himself.
Hilflos und beinah schuldbewusst, erträgt eine alte Frau in einem süditalienischen Dorf, den Monolog des Dichters über die "neuen Werte"
received the ZEBRA award for poetry, film and politics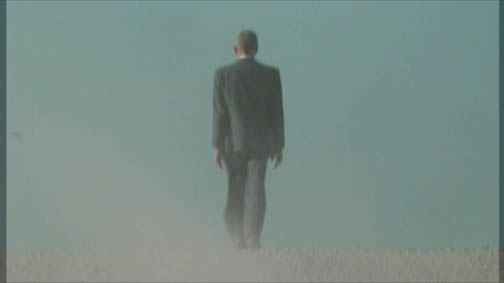 Devis Venturelli I
Io Sono Il Vento 14 min, DV, 2006 play

Io sono il vento by Devis Venturelli was among he highlights of this years Directors Lounge. A poetic short that is formed by four female life portraits: the adolescence, the youth, the mature age and the old age. The wind crosses each histories modifying the obvious standstill, among the wait of an ineluctable destiny and the abandonment to unexpected openings.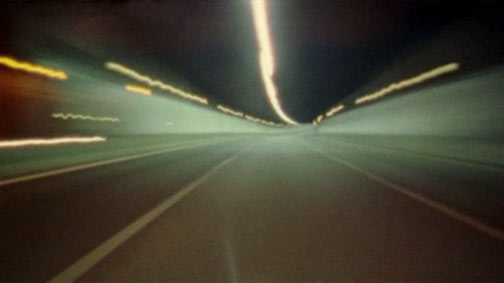 Erik Urlings NL Exit Exit 16 min 5s, DV, 2006
Reality and dream are merging during a seamingly endless car ride on the Amsterdam traffic circle (A10). An intense experience of traffic and land- and cityscape. The always moving camera and the unearthly soundtrack turn cars, lights and scapes into melancholy.