• DL 2008 our next show magazine blog specials location map
WHAT IS

curated by Kim Donaldson,
21th of August, Scala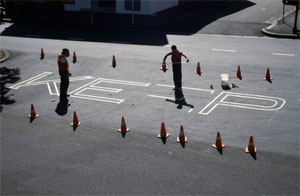 Kim Donaldson Keep Clear 2006
W
hat is Australia like? There are those that are interested in sport, those that are political, those that like to travel, those that like to just sit and watch, others who don't mind waiting and those that like to do. There are also those who are interested in popular culture, others who are into architecture and others still who are into sci-fi or environmental issues. There is also a lot of space and it never really gets cold.
This program is not about narratives but about what is.
Artists: Sanja Pahoki, OSW, Brie Trenerry, Lyndal Jones, Laresa Kosloff, Taree Mc Kenzie, Janenne Eaton, Sue Dodd, Kim Donaldson, Jo Scicluna, Russell Kitchin, Jarrah de Kuijer and Santina Amato. 80 min

9pm, Program starts on time
Afterwards
Becker reads Kaurismäki


Marbo Becker, acclaimed actor, director and curator for Directors Lounge reads from Aki Kaurismäki´s I Hired a Contract Killer. With musical accompaniment.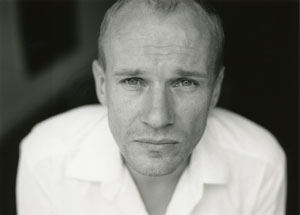 program starts at 9pm, doors open 8pm
See you at the Scala, Friedrich Str. 112 A, 1st floor
• Directors Lounge an introduction