• DL 2008 our next show magazine blog specials location map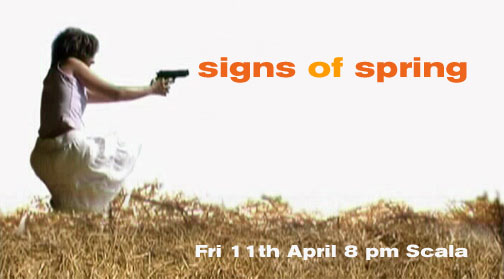 Join us at our first spring screening, a bouquet of fresh films from all parts of the world.
Signs of spring on the silver screen, featuring shorts by Devis Venturelli, Lucas Figuera, Jean-Gabriel Périot, Song Di and Marbo Becker, just to name a few.
A special highlight will be ManFrau by Miriame Chamekh.
ManFrau will be screened in world premiere.
The screening will be followed by a live concert of Ost West Achse. Those of you who visited the Lounge at Friday, 8th of February will remember the stunning voice of Viktoria Lasaroff. Together with Christoph Bauer ( guit, voc) and Jens Voigt ( guit, voc) will she perform musical gems from the Pacific to the Black Sea.
Doors open at 8 pm. screening starts at 9:30 pm, the concert at 11 pm.
See you at the Scala, Friedrich Str. 112 A, 1st floor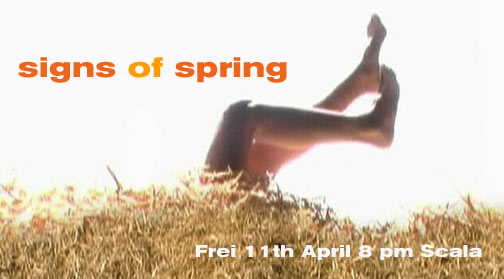 stills taken from Devis Venturelli Io Sono Il Vento
• Directors Lounge an introduction