placebo
Katz
Lora Alaniz/Jennifer Beth Guerin US Bed Ballet 4 minutes, 2005
Steven Ball GB Metalogue 3 min excerpt of 27 min, DV, 2003
Jeremy Jes" Benstock GB The Holocaust Tourist 9 min, DV, 2005
Daniela Butsch D Hommage An Mark Rothko 2,5 min, 1-channel, 2005 loop
Jacob Cartwright & Nick Jordan GB Edgar 1 min 38s, 2005
Marina Foxley FR Errance 6 min36 s, DV, 2005 ....world premiere 11th february
Masha Godovannaya RU Untitled #1 4 minutes, S8 DV, 2005
Marcel Grant UK What´s Your Name 41? 49 minutes, 35mm, B&W, 2005
Dan Hubp US Not This War 8 minutes, S8 DV, 2005 -----world premiere 9th february


low speed
high speed with german subtitles
Allan Levasseur Brown CA Donkey Harvest 11 min, S8, 2005
Katherine McInnis US Open 3 min, DV, 2005
Philip Newcombe GB Snap 4 min 16 s, DV, 2005
Provmyza RU Alternate Play Station 11 min 45 s, DV, 2004
Tanja Puustelli FI Milking The Cow loop, DV, 2005
Tanja Puustelli FI Self 3 min, DV, 2005
Udo Rathke D Nach Lorrain loop, DV
Andreas Rost D Solo für Ramallah 5 min, DV, 2005
Yuri Shapochka UA Game Shop 4 min, DV, 2005
Papa 'n Razzi – aka Kemmy Thyssen D in 'na City 7 min 23 s, 2005
Devis Venturelli I Atti Osceni 4 min, DV, 2005
André Werner D Mannaka No Ie (The House In The Middle) 7 min 50s, 2006-----world premiere 9th february
Telemach Wiesinger D, Film and Andreas Gogol, D, Sound Landed Takes & Sound Times
excerpts from the live performance at Directors Lounge 2006
Silke Witzsch D Flood 9 min , DV, 2005
Wangli Xonglian & Liuyan Tangron CN Do not want to grow up 4 min, DV, 2005
more to come
also playing:

CANDELA! Cuban side-tracks independent video from Cuba, curated by Kristin Bergaust



the expanded eye - das verlaengerte Auge
screened at the 2. Berliner Kunstsalon
October 4th Tuesday 01pm, 2005
read more >>

staff picks to give you an idea

selected videos sorted by screenings and exhibitions

full list of videos currently on air

Marina Foxley FR Errance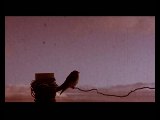 André Werner D Mannaka No Ie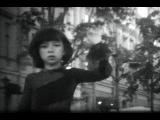 Masha Godovannaya RU Untitled #1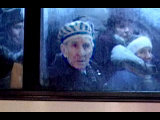 Jeremy Jes" Benstock GB
The Holocaust Tourist

.On Sundays in St Nazaire, time is slowing down, almost suspended, the buildings stand out more and take over the place. They are becoming fascinating and eery at the same time.
Wandering in this deserted place, where traces of industrial activities are still left, strange feelings arise, memories come back, daydream passes by and takes us away from our elusive present.

"The crying swallow flies at dawn"
Pure japanese poetry,
entirely filmed in the deserts of Nevada.
Japanese with english subtitles.
While walking along Nevskiy Prospect in St. Petersburg, Russia, I saw a young girl dancing this harsh, passionate and seductive dance.
Brilliant editing and the bedazzling score by composer LU create a movie of suggestive beauty,

The ten minute mix of live footage and animation in Jes's inimitable and accomplished style, was shot in Auschwitz and in Krakow
Not another sad film about the Holocaust, but a wry animated documentary about dark tourism and how it distorts history. Visitors and locals talk about kitsch Judaica in Krakow and hot-dogs at Auschwitz. What is missing from the tourist experience? And what happened to "Never Again"?