• DL 2009 our next show magazine blog specials location map
tease art fair | 23rd-26th April |Cologne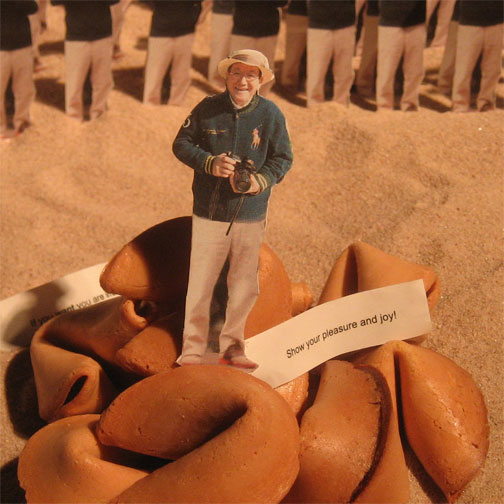 opening 22nd April, 6 pm
Meet us at the third tease art fair in Cologne. We will present "beflowered", a net-based project by André Werner and Daniel Schubert. part of the Digital Gardens exhibition at The Staatliche Museum Schwerin alongside the 2009 German Federal Horticultural Show (BUGA), Julia Murakami´s "1000 Japanese Guerilla Paparazzi trying to capture a snapshot of a rising son in the fortune cookie industry" (see detail above) and assorted highlights from the 5th Berlin International Directors Lounge
Two year ago, tease was founded to establish a platform for the presentation
of young contemporary art in Rhineland.
Tease thereby went beyond the functional boundaries of individual art
institutions and brought the most important aspects of Kunstvereine (art
societies), galleries, project rooms and studio groups together in a new
trend-setting form.
Name-dropping is not the primary aim of the curatorial selection - even if
some of the artists here have already participated in renowned exhibitions -
rather it is the presentation of a wide spectrum of individual artistic positions.
And so a forum is opened for meetings and communication between the general
art public, likewise for collectors, curators and gallerists.
Have a look for yourselves, and discover.


RheinTriadem at the Main Station
Konrad Adenauer Ufer 3 at the Rhein
50668 Köln
how to get there / Infrastructure
• Directors Lounge an introduction